THE VGS TEASE
4-pk Sampler Gift Set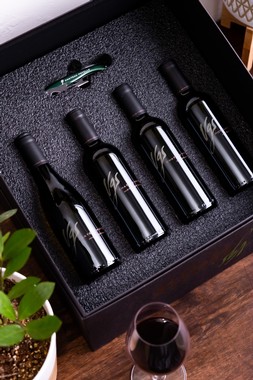 You hold in your hands the fruit of our passion!
VGS is a community of wine loverswho drink for their pleasure and have long recognized wine is a gift to oneself...and, only better when shared! Our motto, "Perfection without Pretention" defines the wines and culture at VGS Chateau Potelle. It embodies our customers as well.
The VGS Tease Includes 4 half-bottles (VGS Chardonnay 2019, VGS Potelle Two Red Blend 2018, VGS Zinfandel 2018, VGS Cabernet Sauvignon 2018) as well as a very special, limited edition VGS corkscrew.
So, please enjoy "The Tease"!