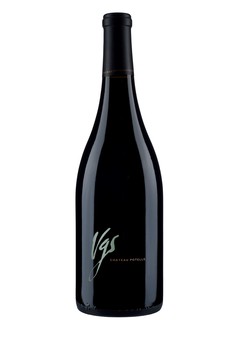 Petite Sirah VGS 2016
The 2016 vintage marks only the fourth vintage of VGS Petite Sirah we have ever produced, and my oh my…what a stunner! We think you will love this wine, all of us here have fallen in love with this grape!
Bring the food…but it better be rich to compete with this monster!
The color is so inky, dark, intense and brilliant indicating what you are going to find: a fullness on every level. Fruit: mulberry jam, orange peel, & ripe mission figs. Spices: cinnamon, cloves, Mexican chocolate, a touch of anise and dulce de leche.
The finish is f…ing wonderful. Millions of flavors happy to be together and so rich and full in the mouth…the wine sits there and does not move. It fills the room. Pretty impressive. You are going to LOVE it!
When I'm reminded that my French compatriots dropped this grape because they considered it "sub-standard", they should really taste the VGS Petite Sirah and realize their mistake!
SPECIFICATIONS
Grapes: 100% Petite Sirah
Aging: 18 months new French Oak
Appellation: Calistoga, Napa Valley
Elevation: 600 ft
Fermentation: natural yeasts
Harvest Date: October 2016
Cases Produced: 140 cases
$75/Bottle