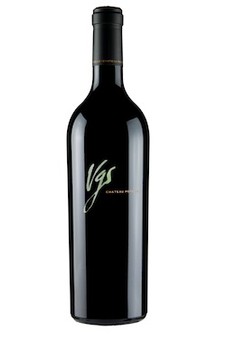 Cabernet Franc VGS 2013
Feeling Lucky??? You should be.
You are now the proud (albeit short lived) owner of this is very rare wine-with only 149 cases produced! Short lived, as you will not be able to keep yourself from opening it in the very near future J
Grown high atop the Wild Cat Mountain Vineyard on Mount Veeder, this is just our third vintage of this special Cabernet Franc. Aromatically, it's intoxicating notes of fresh sage, rose petals and green tea overlay a core of red fruits-strawberry, cherries, raspberries and beach plums. In the mouth, the wine has great presence without being heavy. It is fresh and lively on the palate, with a "velvet glove" of melted and refined tannins. In addition to all the ripe fruit, warm flavors of chocolate covered cherry cordials, caramelized brown sugar, toasted marshmallow and lightly roasted coffee beans are all revealed in waves.
If you have no discipline and must drink this wine now, PLEASE decant this wine and give it some air…this wine is built for age, and will age gracefully for 10+ years.
Enjoy with grilled and roasted red meats, tomato based pasta dishes and ripe cheeses